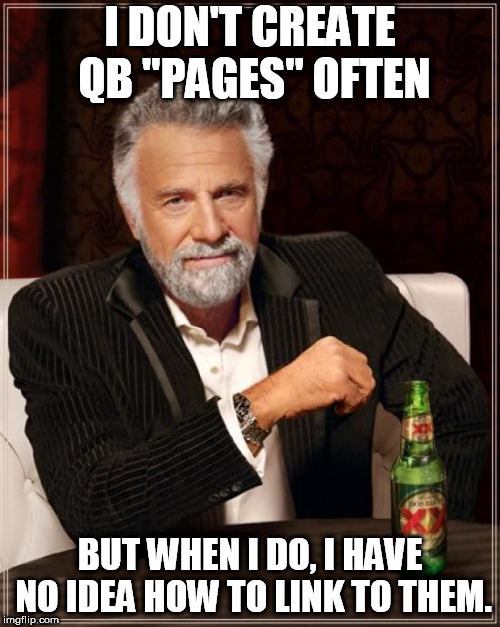 If I create a "Page" in my app, there is no help info or reference anywhere in Quickbase help as to how to link to the page. I end up trolling thru the Community, even here I have to find it within in threads about other things. Am I missing something?
I searched QB official help for "dbpage" and only found one reference in the API info.
On the Page page, you can edit, preview, or copy a page. Not a link to just view it like the rest of the world.
Apparently this is how you do it, posted partly to help my future self.
?a=dbpage&pageid=3
?a=dbpage&pagename=mypage.html